UV-Craft Sterilization Device for Fingerprint Readers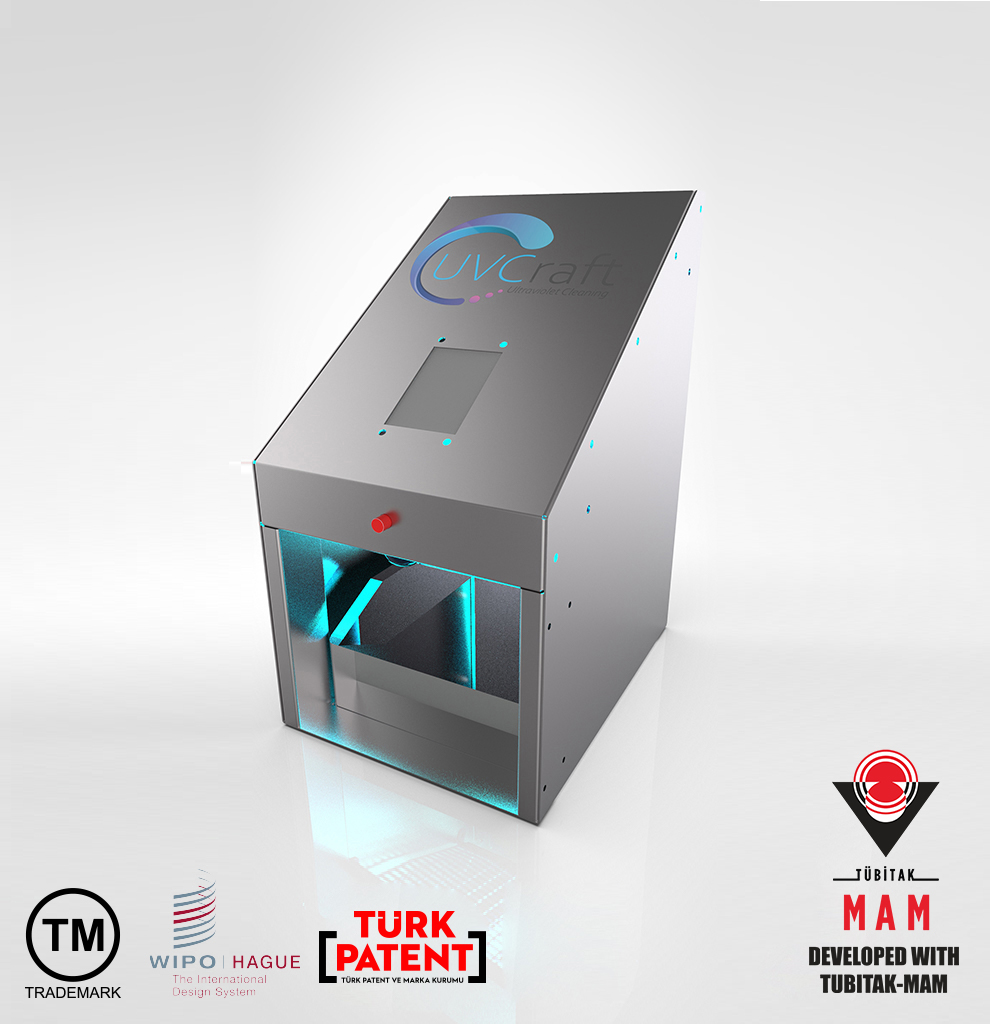 The device is designed to sterilize the fingerprint readers and palm scanner devices used for security purposes at passport control points of airports, personnel entrance points of companies, and by police forces for identity control and tracking purposes. 
• Devices can be sterilized by UV-C lights.
• The body of the device is resistant to impacts.
• The device is equipped with system status lights that show to the user and the system that it is operating efficiently and different warning lamps included on the device also warn users and the system in case of any malfunction and/or fault.
• A led screen is included on the device. Information about the device like operating status, fault information, warning page, and the people counting data can be monitored through this screen.
• Power-saving feature shutdowns the UV-C light when no hand is entered into the device for a long time. In addition to power-saving, the device sterilizes itself by working for 1 minute every 15 minutes when the device is not operated for a long time.
• Thanks to its portable design, the device is easy to assembly/disassembly. This feature allows the device to easy installation and removal.
• In case of any maintenance needed, the device can be disassembled and installed, additionally a removable cover provides access to areas that need maintenance.
Features of UV-Craft Sterilization Device for Fingerprint Readers
• Durable Outer Body (Frame) 
• Width: ~200 mm 
• Length: ~330 mm 
• Depth: ~290 mm 
• Weight: ~10 kg 
• Different body options 
• Remote Tracking Feature 
• Convenient Control Panel 
• Visual tracking system 
• Capability to operate 24/7 
• Software system 
• Service and maintenance notification system 
• Alarm and fault notification system 
• Wired / wireless connection
• Remote monitoring system
• Remote warning tracking system
• Access from a tablet, mobile phone, and computer
• Adaptable to different fingerprint reader/palm scanner devices 
• Proven cleaning by testing in the lab 
• Power-saving shutdown feature when the device is not operated for a long time 
• Self-cleaning feature 
• Reporting of annual, monthly and daily average people count 
• Airport centers 
• Health centers 
• Business Centers 
• Police Stations 
• Shopping Malls 
• Banks 
• Metro stations 
• Ticket Sales Centers 
• Supermarkets 
• Entertainment Centers 
• ATMs